Back to top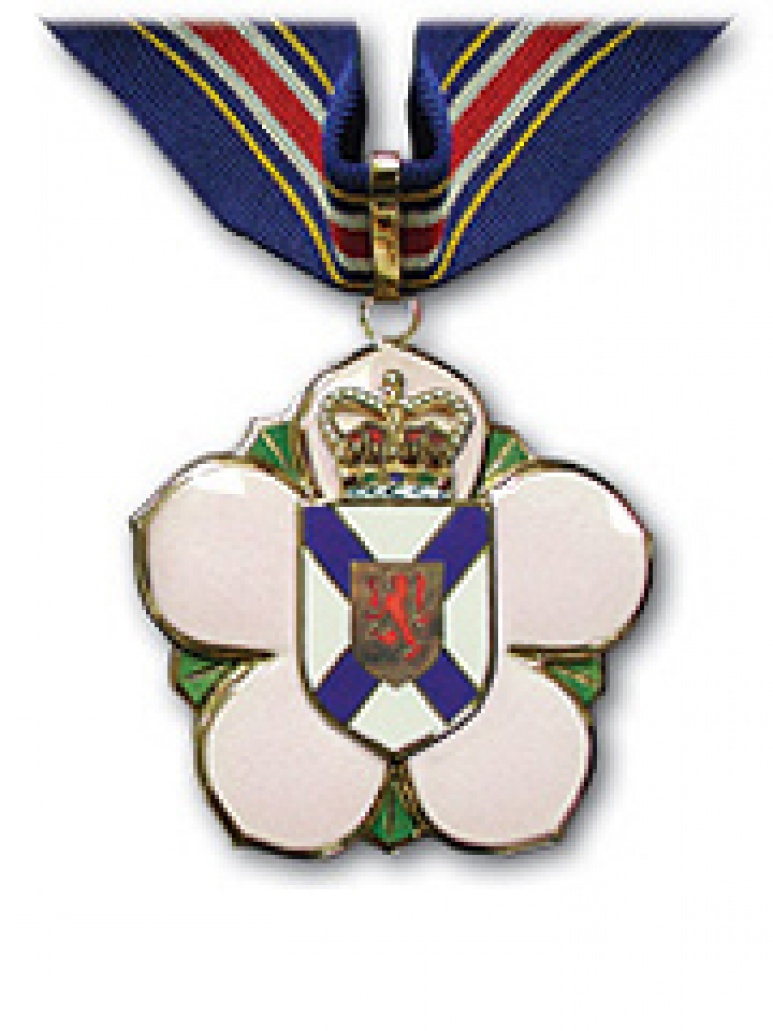 ( 15 of 23 )
Order of Nova Scotia
The Order of Nova Scotia is Nova Scotia's highest honour. It is awarded to Nova Scotians who have made an outstanding contribution to the cultural life or social or economic well-being of the province, have made an outstanding achievement, or have excelled in any field of endeavour, to the benefit of the people of the province or elsewhere.

The medal is in the form of the five-petalled mayflower, which has been a patriotic symbol for Nova Scotia as far back as 1820. At the heart of the flower is the Shield of Arms for Nova Scotia, which were granted in 1625. They bring together elements from both the royal and national arms of Scotland. The shield is surmounted by St. Edward's crown, which was chosen by Queen Elizabeth II as part of the royal insignia.

The colours of the medal are those found in the Nova Scotia tartan, while the ribbon of blue, gold, white, and red mirrors the colours of the provincial flag.

Up to five new members are named to the Order of Nova Scotia each year. They are chosen by an independent advisory council from nominations received from the public. The Order of Nova Scotia was established in 2002.