BILL NO. 16
(as introduced)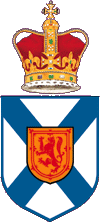 1st Session, 63rd General Assembly
Nova Scotia
66 Elizabeth II, 2017





Government Bill




Adult Capacity and Decision-making Act

The Honourable Mark Furey
Minister of Justice
First Reading: October 2, 2017
Second Reading: October 5, 2017
Third Reading: October 26, 2017 (WITH COMMITTEE AMENDMENTS) (LINK TO BILL AS PASSED)
WHEREAS an adult is entitled to respect for the adult's dignity and autonomy;
AND WHEREAS an adult is presumed to have capacity, unless the contrary is clearly demonstrated;
AND WHEREAS any action taken or decision made under the authority granted to any person should be undertaken in the least restrictive and least intrusive manner, having regard to the adult's rights, freedoms, dignity and autonomy;
THEREFORE be it enacted by the Governor and Assembly as follows:
1 This Act may be cited as the Adult Capacity and Decision-making Act.
2 The purpose of this Act is to
(a) recognize that adults may experience an impairment of their capacity;
(b) provide a fair and respectful legal framework for protecting the safety and security of adults whose capacity is impaired and who may be made vulnerable thereby;
(c) promote the dignity, autonomy, independence, social inclusion and freedom of decision-making of adults who are the subject of this legislation; and
(d) ensure that the least restrictive and least intrusive supports and interventions are considered before an application is made or a representation order is granted under this Act.
(a) "adult" means an individual who has reached the age of majority and, for the purpose of the making of an application under Section 5, includes an individual who will reach the age of majority within one year of the application being made;
who is designated by or under the regulations as an assessor;
(c) "aversive stimulus" means an unpleasant event that is intended to decrease the probability of a behaviour when it is presented to an adult as a consequence of the behaviour;
(d) "capacity" means the ability, with or without support, to
(e) "capacity assessment" means an assessment, conducted by an assessor, of the capacity of an individual;
(f) "capacity assessment report" means a report prepared by an assessor respecting the conduct and results of a capacity assessment;
(h) "Court" means the Supreme Court of Nova Scotia;
(i) "financial matter" means any matter relating to the property or finances of an adult and, without limiting the generality of the foregoing, includes
(j) "foreign order" means an order made by a court or other body outside the Province that appoints a person having duties comparable to those of a representative;
(k) "gift" includes a charitable contribution;
(l) "health care" means any examination, procedure, service or treatment done for a therapeutic, preventative, palliative, diagnostic or other health-related purpose, and includes a course of health care or a care plan;
(m) "Minister" means the Minister of Justice;
(n) "personal care" includes nutrition, hydration, shelter, residence, clothing, hygiene, safety, comfort, recreation, social activities and support services;
(o) "representation order" means an order of the Court made or continued under this Act appointing a representative for an adult;
(p) "representation plan" means a plan that sets out the manner in which the representative for an adult is to manage the adult's well-being and interests in financial matters and includes the information prescribed by the regulations;
(q) "representative" means a person appointed as a decision-making representative under this Act;
(r) "spouse" means either of two individuals who
(s) "support" means, in relation to an adult's capacity, such forms of support as may be reasonably and practically available to assist the adult in making a decision, including peer support, communication and interpretive assistance, individual planning, coordination and referral for services and administrative assistance;
(t) "well-being" includes the maximization of physical and mental health, personal autonomy, and social inclusion and participation.
4 This Act is to be interpreted and administered in accordance with the following principles:
(a) an adult is entitled to make his or her own decisions, unless the adult's incapacity to do so is clearly demonstrated;
(b) an adult is not incapable of making a decision merely because the adult makes or would make a decision that another adult would consider risky or unwise;
(c) an adult is entitled to communicate by any means that enables the adult to be understood, and the means by which the adult communicates is not relevant to a determination of whether the adult has capacity; and
(d) where an adult does not have the capacity to make a decision, the adult's autonomy must be preserved by ensuring that the least restrictive and least intrusive form of representative decision making is provided that is likely to be effective to promote and protect the adult's well-being and interests in financial matters.