Back to top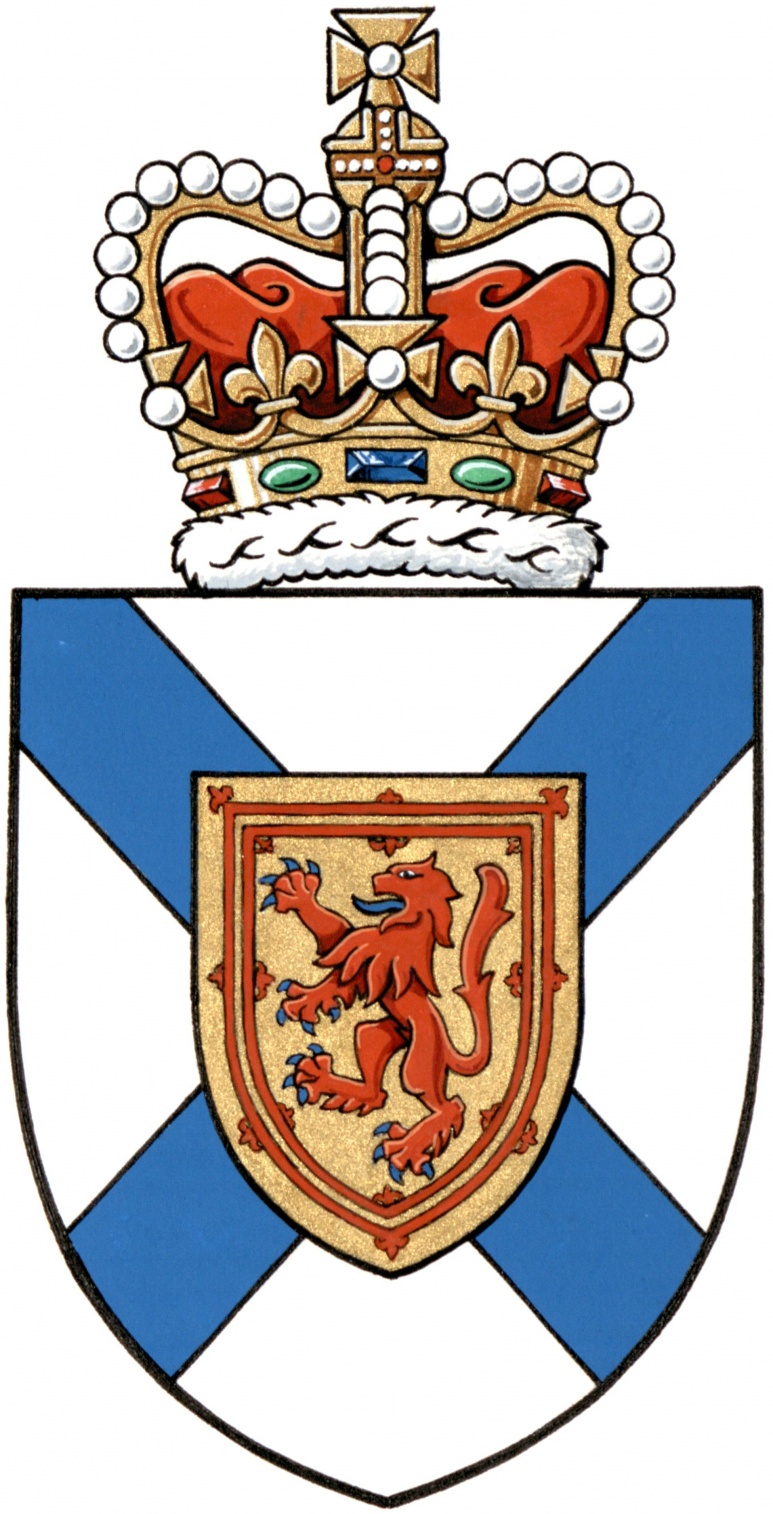 ( 8 of 23 )
The House of Assembly Crest
The Speaker of the Nova Scotia House of Assembly and branches of the Speaker's administration, such as Select Committees and the Legislative Library, are identified by the House of Assembly Crest.

This crest is derived from the Shield of Arms for the province with the addition of the Royal Crown, a simplified representation of St. Edward's Crown used at coronations, placed at the top of the shield. This crown, which appears in many items of contemporary use throughout Great Britain and the Commonwealth, was chosen by Her Majesty, Queen Elizabeth II as part of the Royal insignia.

The historic links between Nova Scotia and Great Britain are remembered in the use of the House of Assembly Crest on stationery, House of Assembly publications, and Select Committee reports.