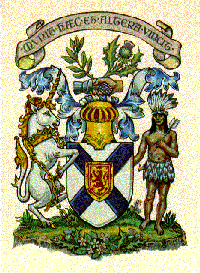 German Settlers Day Act
CHAPTER 32
OF THE
ACTS OF 2001
---
NOTE - This electronic version of this statute is provided by the Office of the Legislative Counsel for your convenience and personal use only and may not be copied for the purpose of resale in this or any other form. Formatting of this electronic version may differ from the official, printed version. Where accuracy is critical, please consult official sources.
---
An Act to Establish a Day to Recognize
the German Settlers of Nova Scotia

WHEREAS Nova Scotia has a unique and rich heritage;
AND WHEREAS German settlers began to arrive in Nova Scotia in 1750 shortly after the founding of Halifax;
AND WHEREAS Lunenburg was founded in 1753;
AND WHEREAS the founding of Lunenburg is celebrated each year on June 7th;
AND WHEREAS the industriousness of the German settlers was immediately felt with the development of Lunenburg, the first predominately German-speaking settlement in Canada;
AND WHEREAS Old Town Lunenburg is a National Historic District and a UNESCO World Heritage Site;
AND WHEREAS the growth of the German heritage in Nova Scotia was not confined to the eighteenth century, but continues to the present day;
AND WHEREAS the mingling of the old and new ensures a vibrancy of German heritage throughout Nova Scotia, enriching the cultural mosaic of Nova Scotia:
1 This Act may be cited as the German Settlers Day Act. 2001, c. 32, s. 1.
2 Throughout the Province, in each and every year, June 7th shall be kept and observed under the name of German Settlers Day. 2001, c. 32, s. 2.
3 This Act comes into force on such day as the Governor in Council orders and declares by proclamation. 2001, c. 32, s. 3.
Proclaimed - June 5, 2003
In force - June 7, 2003
---
This page and its contents published by the Office of the Legislative Counsel, Nova Scotia House of Assembly, and © 2004 Crown in right of Nova Scotia. Created May 6, 2005. Send comments to
legc.office@gov.ns.ca
.