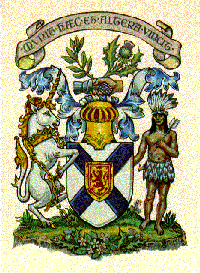 Estate Actions Act
CHAPTER 152
OF THE
REVISED STATUTES, 1989
---
NOTE - This electronic version of this statute is provided by the Office of the Legislative Counsel for your convenience and personal use only and may not be copied for the purpose of resale in this or any other form. Formatting of this electronic version may differ from the official, printed version. Where accuracy is critical, please consult official sources.
---
An Act Respecting Actions by and
against Executors and Administrators
Short title
1 This Act may be cited as the Estate Actions Act. R.S., c. 152, s. 1.
Action by or against estate
2 An action by or against an estate pursuant to the Survival of Actions Act may be maintained by or against the executors or administrators on behalf of the estate. R.S., c. 152, s. 2.
Recovery by legatee
3 Every legatee may recover the amount and value of his legacy, annuity or bequest from the administrator with the will annexed, or from the executor, without bringing an action of an equitable nature therefor, either as money had and received, or otherwise. R.S., c. 152, s. 3.
Residuary legatee
4 Any executor, being a residuary legatee, may maintain an action for money had and received, or otherwise, against his co-executor, and may in like manner sue for and recover his rateable part thereof, and any other residuary legatee shall have the like remedy against an executor. R.S., c. 152, s. 4.
Naming executor in an action
5 When two or more persons are named executors in a will, and any of them neglects or refuses to act and probate is granted to the other or others of them, it shall not be necessary to name the executor who has so refused or neglected in any action relating to the estate. R.S., c. 152, s. 5.
Liability of executor
6 No executor or administrator shall be held personally liable in any action upon a judgment by reason of such judgment having been obtained by default or on confession, or by reason of not having pleaded in the action wherein such judgment was obtained, the defences technically called plene administravit, plene administravit praeter or other defence of like kind or upon a fieri facias issued upon a judgment so obtained against an executor, or administrator, or in any action or suit wherein such defences were not pleaded. R.S., c. 152, s. 6.
---
This page and its contents published by the Office of the Legislative Counsel, Nova Scotia House of Assembly, and © 1998 Crown in right of Nova Scotia. Updated June 5, 1998. Send comments to legc.office@gov.ns.ca.