BILL NO. 199
(as introduced)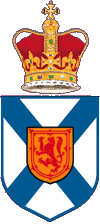 1st Session, 60th General Assembly
Nova Scotia
56 Elizabeth II, 2007





Government Bill




Democracy 250 Act
The Honourable Michael G. Baker, Q.C.
Government House Leader
First Reading: April 13, 2007
Second Reading: April 13, 2007
Third Reading: April 13, 2007 (LINK TO BILL AS PASSED)
An Act to Celebrate the 250th Anniversary
of Democracy in Nova Scotia

WHEREAS Nova Scotia is a province of many firsts;
AND WHEREAS the year 2008 marks the birth of democracy in Canada on the occasion of the 250th anniversary of representative government in Nova Scotia;
AND WHEREAS to commemorate and celebrate this important milestone, the House of Assembly would like to establish an entity to be known as Democracy 250;
THEREFORE be it enacted by the Governor and Assembly as follows:
1 This Act may be cited as the Democracy 250 Act.
2 (1) There is hereby established a body corporate to be known as Democracy 250.
(2) Democracy 250 is not an agent of Her Majesty in right of the Province.
(3) Democracy 250 has all of the attributes of a society incorporated pursuant to the Societies Act.
3 The objects of Democracy 250 are
(a) the celebration of our history, heritage and institutions;
(b) the education of young Nova Scotians and other Canadians on representative government and our parliamentary system, including the value of responsible government, and on democracy, including the importance of participation in the electoral process;
(c) the honouring of our veterans and military men and women in upholding and protecting our freedoms;
(d) recognizing good citizenship; and
(e) such other objects of a similar nature as Democracy 250 in its sole discretion shall decide.
4 Democracy 250 consists of
(a) co-chairs Dr John Hamm, M.D., and Russell MacLellan, Q.C.;
(b) the Speaker of the House of Assembly; and
(c) one representative from the caucus of each recognized party in the House.
5 Democracy 250 may accept donations, which are donations to the Province, as a province of Canada, within the meaning of the Income Tax Act and Income Tax Act (Canada).
6 Democracy 250 may expend such sums as are allotted to it from time to time by the Legislature and expend such other funds as are obtained from donations or other sources.
7 Democracy 250 may hire administrative and other professional staff or personnel and compensate them for services if they are not members of the House of Assembly.
8 Democracy 250 shall terminate its affairs on or before December 31, 2008, and any assets or monies then standing to its credit belong to Her Majesty in right of the Province.
9 This Act comes into force on such day as the Governor in Council orders and declares by proclamation.
---
This page and its contents published by the Office of the Legislative Counsel, Nova Scotia House of Assembly, and © 2007 Crown in right of Nova Scotia. Created April 18, 2007. Send comments to legc.office@gov.ns.ca.